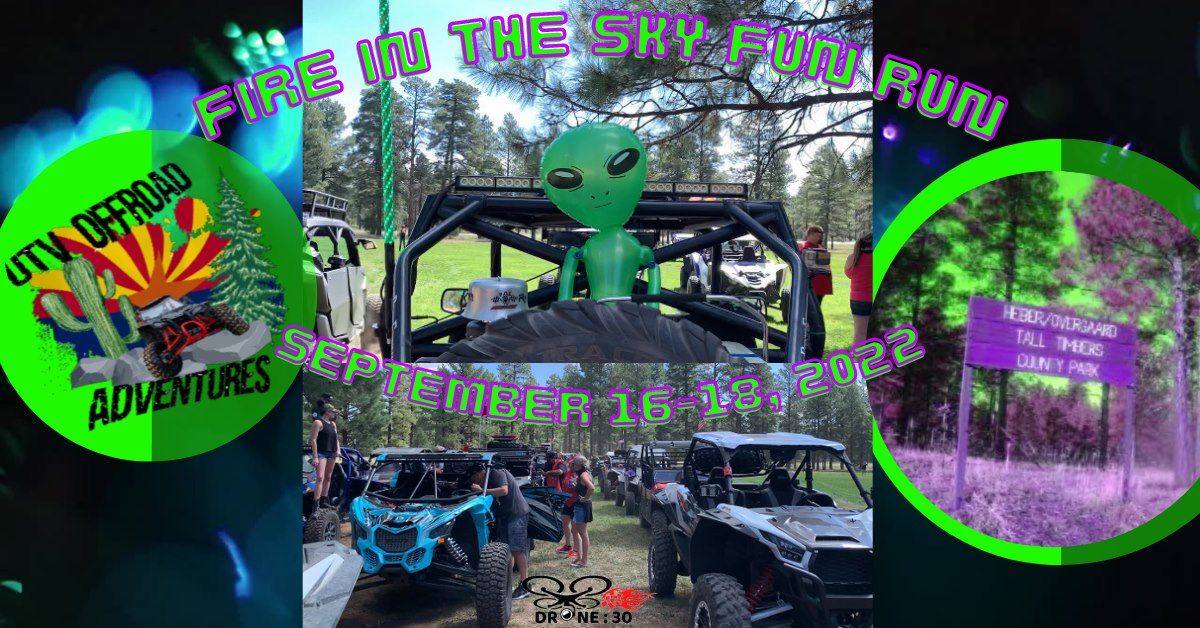 Back in the 1970's in the small town of Heber, there is rumored to have been an Alien Abduction of a Logger. This logger was eventually found by his friends and family in a telephone booth. The telephone booths where he was found still exist today and can be found next to Alien Autoworkx (green building). The question is, was he returned, or did he escape?
Today, you can visit these telephone booths and pose for pictures with 2 alien wooden statues that are positioned by the telephone booths. You can also purchase your own wooden carved alien (comes in all sizes) for your own home. In addition, you can purchase the book that tells the story of his abduction and experience.
We thought this would be a great venue for a UTV Fun Run. The town of Heber/Overgaard is welcoming us to hold this event in their beautiful town. The trail names and locations are named after Alien encounters… This will be the first annual event of its kind in this town.
There will be two different guided trail rides throughout the forest. You will be able to choose one each day of the event. The trails will differ in miles and they will take you through beautiful scenery and wildlife. There will be a leader and a sweeper on each of the rides to make sure everyone is safe and doesn't get lost.
Each morning before departing on the trail rides, we will have Breakfast for all entrants. After the long day of rides there will be a cornhole tournament, dinner,music, raffles and more. Here you will meet new friends and enjoy great company.
Everyone is welcome. You need to ask your self…….. how brave are you to ride where Aliens once appeared?
Special thanks to Apache Sitgreaves Forest and Heber/Overgaard Chamber of Commerce.